The Mirolo Charitable Foundation was founded in 1993 by Ms. Amelita Mirolo, a first-generation American, whose parents were Italian immigrants. With hard work, Ms. Mirolo's parents began their own a mosaic tile company in Columbus, Ohio.
Upon the retirement of her parents, Amelita, who had earned an accounting degree from The Ohio State University, and her brother, Peter, ran the business.
Ms. Mirolo dedicated her life to philanthropy and desired to leave a legacy of giving to those projects and organizations that were meaningful to her. She was an advocate for the arts, education, medicine, the Catholic Church and its charities, among other organizations. During her life, the Foundation donated substantial sums to various organizations.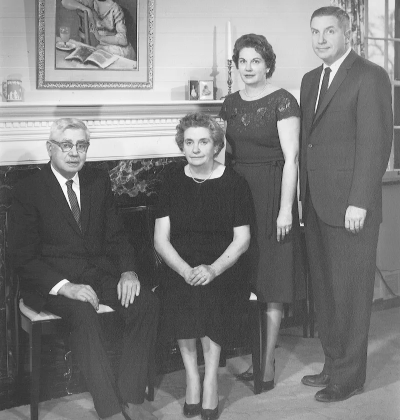 Louis, Adelina, Amelita,
& Peter Mirolo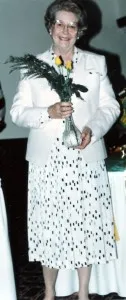 Ms Mirolo
Upon her death in 2006, the Foundation that bears her name became the beneficiary of substantially all her estate. She left instructions that the Foundation be maintained in perpetuity. The Directors of the Foundation are committed to enhance her legacy by making meaningful gifts to deserving organizations that Ms. Mirolo would have supported.
In Memoriam
Amelita Mirolo, age 87, passed away on Monday, July 17th, 2006 at Riverside Methodist Hospital. Owner of the Ardit Mosaic-Tile & Marble Company. A long time member of St. Agatha Catholic Church. She was a benefactor of the OSU Fashion Institute and the community by contributing to many catholic charities as well as the Pontifical College Josephinum. She also contributed to the Columbus Art Museum and Riverside Methodist Hospital. Amelita was a Dame of THE EQUESTRIAN ORDER OF THE HOLY SEPULCHER OF JERUSALEM and a Lady of THE ORDER OF ST. GREGORY THE GREAT. She is preceded in death by parents Louis & Adelina and brother Peter.