Why We Funded
The National Church Residences Center for Senior Health (North) (Center) provides adult day care for those seniors who are able to stay in their homes but need assistance and a social outlet.
Through its gift, MCF funded 5 raised gardens, 3 elevated planting beds and initial major plantings.  The raised gardens each were built to various heights (12", 24" and 36") to accommodate the varying physical requirements of the Center's clients.  The elevated beds were designed to permit clients to stand or work the soil from a wheel chair.
Gardening can be so much more than just another activity to fill the day, and gardens provide so much more than just something to fill a space.
Clients who suffered a traumatic brain injury have found the gardens as an outlet for their energies and creativity.  Tending the gardens has become an activity that some so fervently desired but with their disabilities had been denied.  Clients' work in the gardens provides them with the accomplishment, praise and satisfaction that we all seek in a job.
Older Clients who suffer from dementia are easily distressed and often experience anxious moments.  The tranquility of the gardens and the ability to hold soil in their hands are therapeutic and bring an immediate peace.  It is as though their anxieties disappear into the good earth.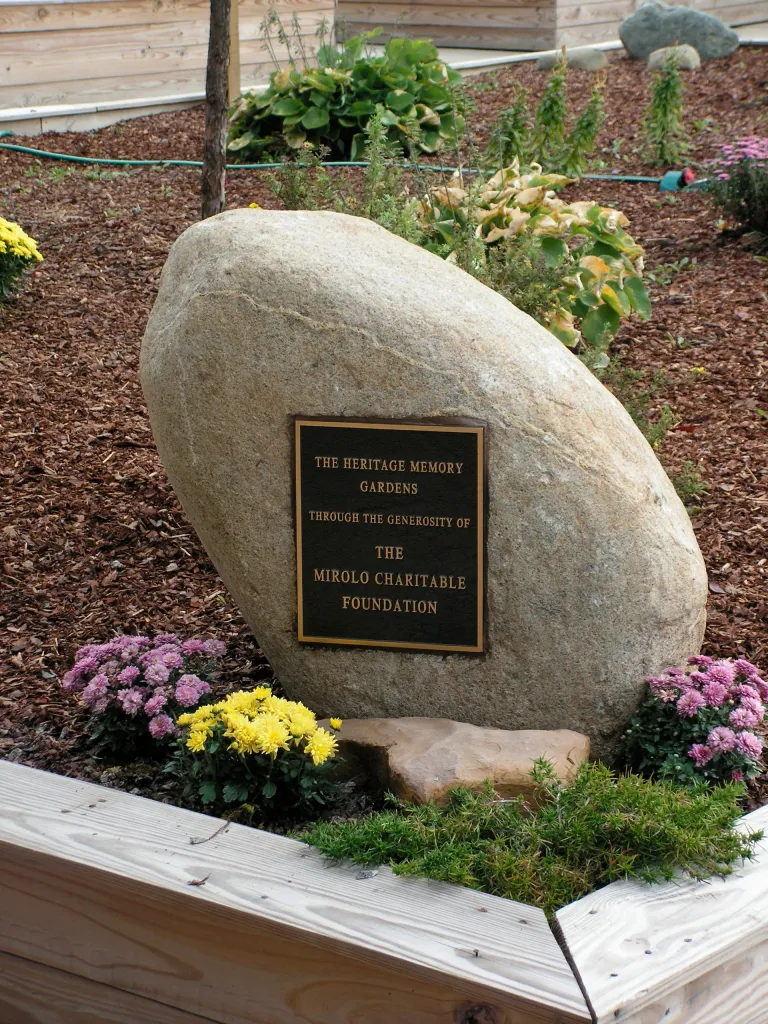 Commemorative Rock for the Heritage Memory Gardens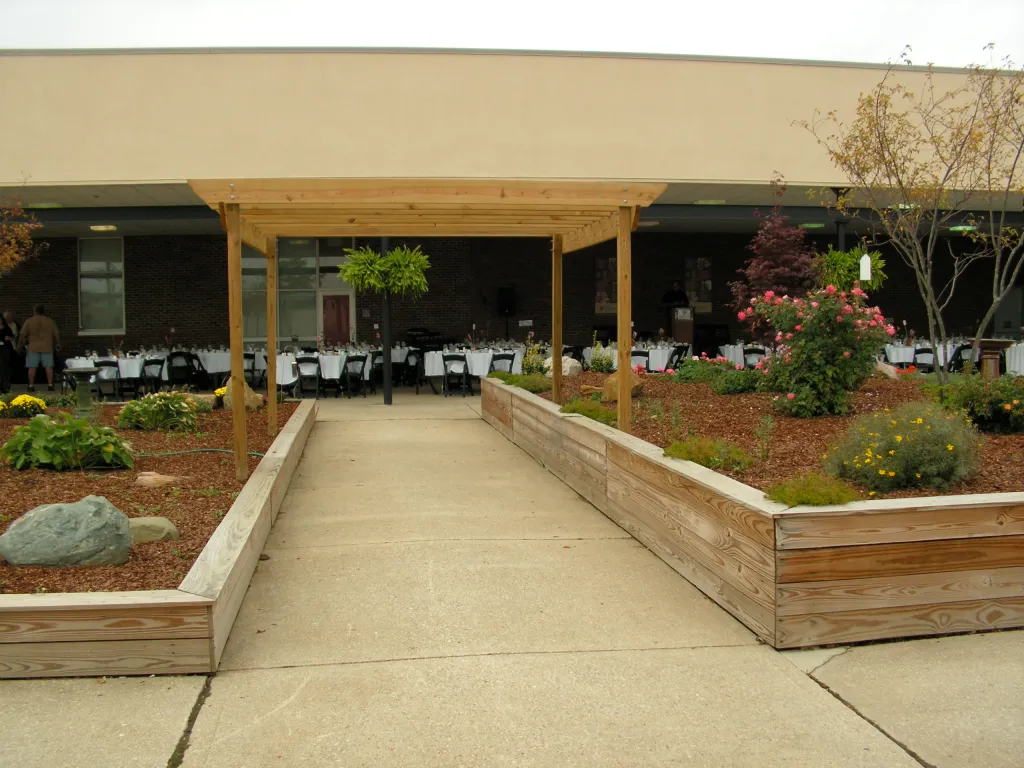 Overview of the Garden